Residencia Universitaria Xior Diagonal Besòs
The Xior Diagonal Besòs Residence Hall is located in the Diagonal Besòs UPC Barcelona tech Campus, 1 minute from the Barcelona Est Engineering School (EEBE) and next to the 22@ business district, one of the areas with the highest development of the city, research centers and with numerous services around.
A premium alternative for university residences in Barcelona, in the Poble Nou neighborhood next to the Forum, well connected to live 100% of the city, with a newly built bio-sustainable building, its own ecological kitchen and gym.
It is the perfect option for university residences for national and international students, professors and researchers looking for accommodation in Barcelona.
---
What does this property have?
---
Room types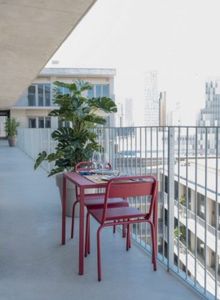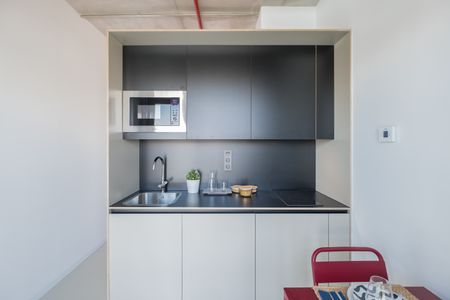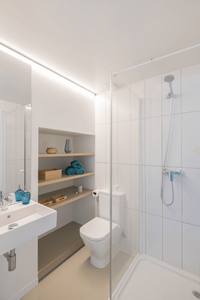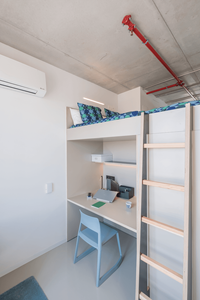 Estudio Individual con vistas al mar
Private kitchen, private bathroom
From 975 €/month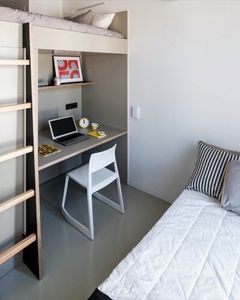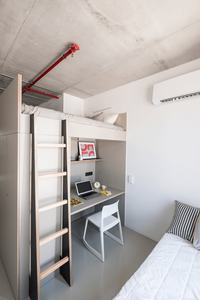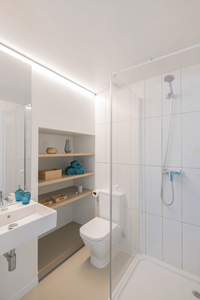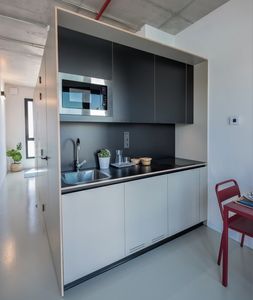 Private kitchen, private bathroom
From 695 €/month
What does the price include?
Change of bed linen and towels
---
Reviews
Muy recomendable. Excelente trato por parte del personal de la residencia.
Excelente residencia, sin duda, muy recomendable. Limpieza, trato inmejorable....
Xior Diagonal-Besòs es un gran lugar para que los estudiantes se alojen en el área de Barcelona. Las instalaciones son nuevas, limpias y mod…
view more
Para el próximo curso, como padre, la residencia y el personal me han dado la tranquilidad de saber que mi hija esta en las mejores manos y …
view more
He estado seis meses y me he sentido conocido en casa, la residencia es una maravilla, buena localización, preciosas vistas y servicio excel…
view more
Viví con mi novia por 9 durante mi maestría y aun teniendo la opción de haberme mudado, no lo hice ya que mi estancia allá fue mas que satis…
view more
La residencia es un excelente lugar para compaginar el descanso y los estudios, sin olvidar la calidad de su restauración y la profesionali…
view more
Durante el año que viví en la residencia tuve una experiencia increíble. Desde el día uno todas las personas que trabajan en Xior me hiciero…
view more
Excelente residencia con todos los servicios y en una ubicación inmejorable. Hemos alojado a grupos deportivos y siempre ha sido un servici…
view more
A pesar de la situación en la que nos encontramos todos, ha sido como estar en casa. El trato con los residentes es muy bueno en todos los a…
view more
---
Where is it?
Av. de Francesc Botey, 51, 08930 Sant Adrià de Besòs, Barcelona, Spain
🔥 Few rooms left!
---
You will not be charged yet
Do you want to know more?
Contact a member of our team or schedule a consultancy session
Write to us by WhatsApp
We are online
+34 611 65 71 15
🔥 41 people have contacted today
🔥 Few rooms left!
---
You will not be charged yet
---
Do you want to know more?
Contact a member of our team or schedule a consultancy session
Write to us by WhatsApp
We are online
+34 611 65 71 15
🔥 41 people have contacted today