Colegio Mayor Universitario Jaime del Amo
The "Jaime del Amo" Residence Hall is a center attached to the Complutense University of Madrid and directed by the Claretian Missionaries.
The residence offers university students an excellent environment for coexistence and the activities that take place in it promote the integral formation of the person. Religious, solidarity, cultural and sports activities are key elements to achieve the objectives within the College.
---
What does this property have?
---
Room types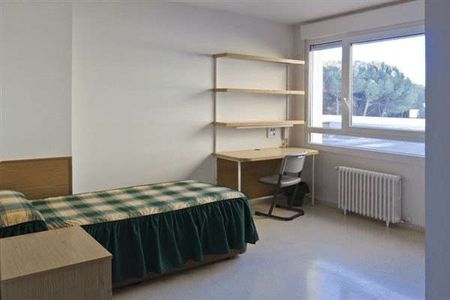 Shared kitchen, private bathroom
From 1205 €/month
---
Reviews
8.333333333333334 over 10 (6 reseñas)
---
Where is it?
Av. de Gregorio del Amo, 5, 28040 Madrid, España
Do you want to know more?
Contact a member of our team or schedule a consultancy session
🔥 11 people have contacted today
---
Frequent questions
No hay preguntas frecuentes aún
Reservation conditions
No hay preguntas frecuentes aún
Do you want to know more?
Contact a member of our team or schedule a consultancy session
🔥 11 people have contacted today