Residencia Universitaria Livensa Living Sevilla
The Livensa Living Sevilla student residence has an ideal location: you can walk to both the Reina Mercedes campus and other faculties of the University of Seville, but you will also be just a short walk from the city center.
For you to relax, the residence has fully equipped common areas such as a gym, swimming pool and cinema.
But you will also have perfect spaces to study such as the library or work rooms.
---
What does this property have?
---
Room types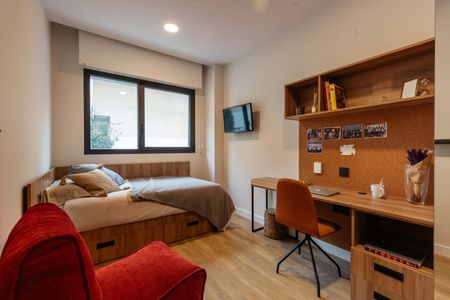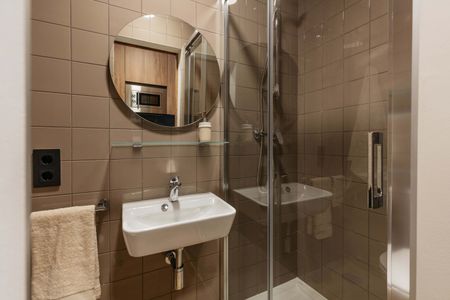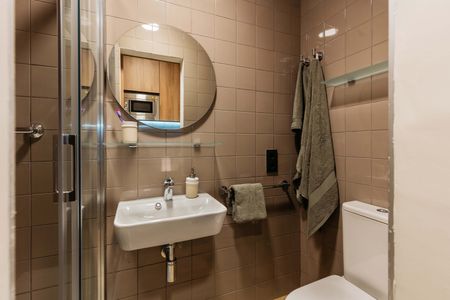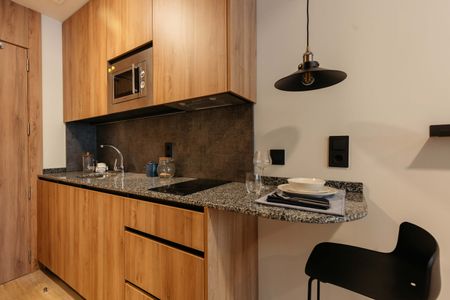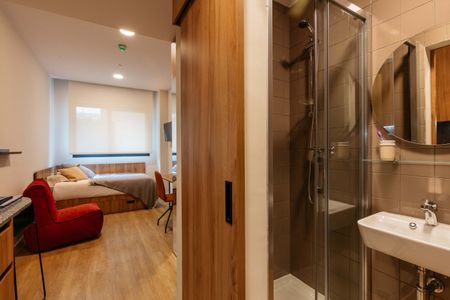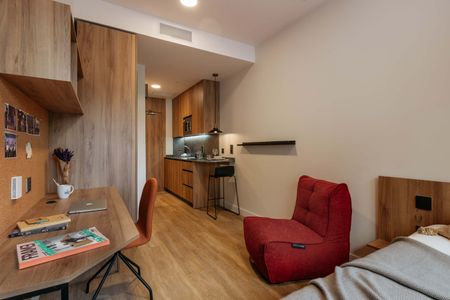 Private kitchen, private bathroom
From 581 €/month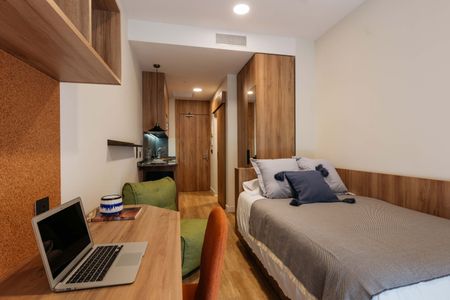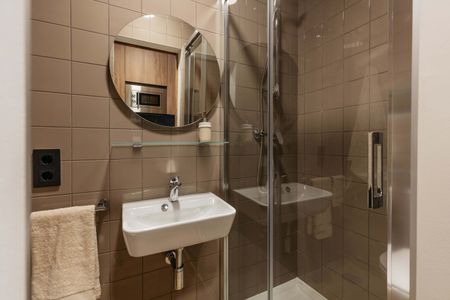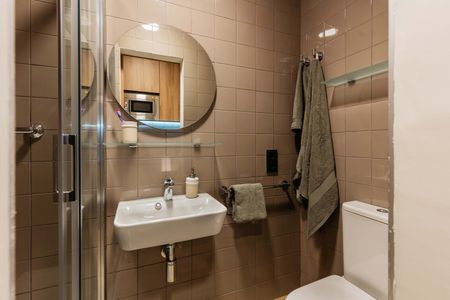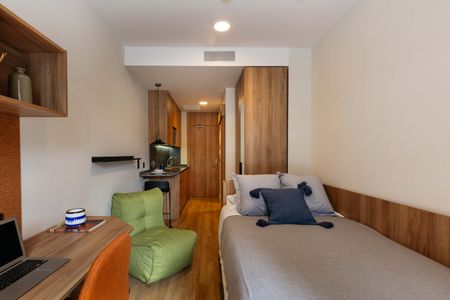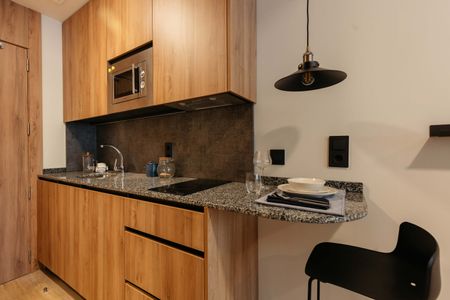 Private kitchen, private bathroom
From 563 €/month
What does the price include?
Change of bed linen and towels
---
Reviews
Alojamiento nuevo con dos piscinas (una para nadar, para los valientes también ahora y otra para jugar al billar), gimnasio bien equipado y …
view more
Jose Maria García Mondragon
Residencia muy moderna. Con una decoración de diseño juvenil muy atractiva, pensando en la comodidad y el bienestar del estudiante.
Una residencia muy moderna y con unas instalaciones excelentes: Zonas comunes, gimnasio, piscina, sala de relax, de juego...en definitiva un…
view more
Maravilloso lugar para estudiantes! Todo lo que necesitan un lugar. Me encantan las habitaciones y las instalaciones. Se siente como en casa…
view more
Maravillosa. El trato es muy cercano, las instalaciones son increíbles y se organizan muchas actividades que hacen familia.
Después de un año en la residencia no tengo palabras para describir lo bien que he estado. Todo en la residencia es 10/10.
Muy buena residencia, con todo un lujo de estancias acomodadas, un gran sitio para pasar tus años universitarios
Una residencia de 10 en la que disponemos de todo y más: gimnasio, cine, sala zen, biblioteca, salas de estudio… Y mi favorito? La piscina ;…
view more
La mejor residencia de Sevilla. Instalaciones inmejorables y personal encantador. Las actividades organizadas por la residencia han ayudado …
view more
Estuve durante 4 meses y el lugar cumple con todos los estándares de excelencia. El personal es amable y se esmeran por dar un servicio de c…
view more
---
Where is it?
C. Antonio Maura Montaner, 3, 41013 Sevilla, Spain
🔥 Few rooms left!
---
You will not be charged yet
Do you want to know more?
Contact a member of our team or schedule a consultancy session
Write to us by WhatsApp
We are online
+34 611 65 71 15
🔥 38 people have contacted today
🔥 Few rooms left!
---
You will not be charged yet
---
Frequent questions
No hay preguntas frecuentes aún
Reservation conditions
No hay preguntas frecuentes aún
Do you want to know more?
Contact a member of our team or schedule a consultancy session
Write to us by WhatsApp
We are online
+34 611 65 71 15
🔥 38 people have contacted today