Residencia Universitaria micampus Pamplona
In the heart of Iturrama street, just 300 meters from the University of Navarra and surrounded by shops and restaurants is the micampus Pamplona residence.
If you share, you will love the double rooms; but if you prefer to live on your own, you can choose between those with a single bed and a double bed to rest peacefully. And, finally, those in the attic, which are the favorites for their common spaces, the attic style and all the light they have.
And speaking of shared spaces, when you have to study, you can meet in the study and group work rooms and when you want to disconnect you can do it in the patio or common room.
---
What does this property have?
---
Room types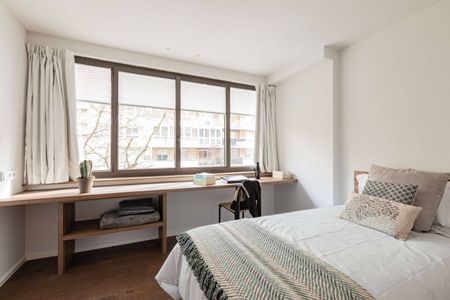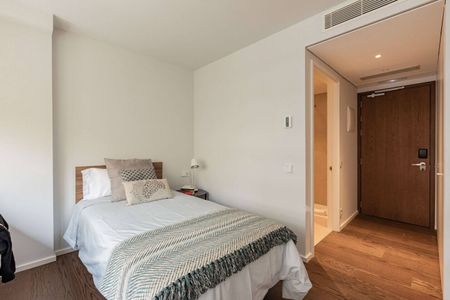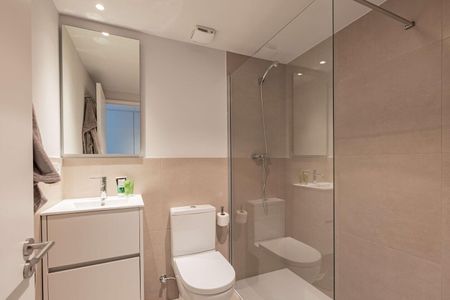 No kitchen, private bathroom
From 991,8 €/month
Habitación Individual Extra
No kitchen, private bathroom
From 1088,36 €/month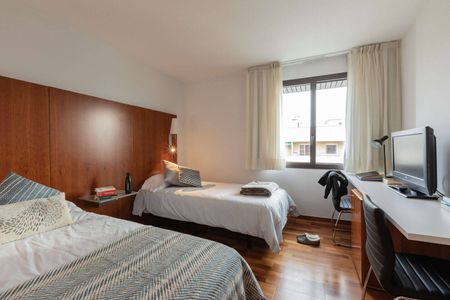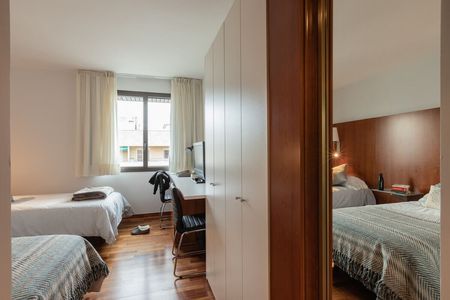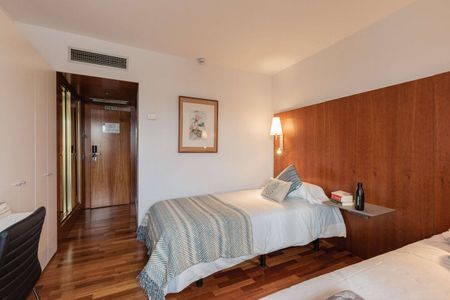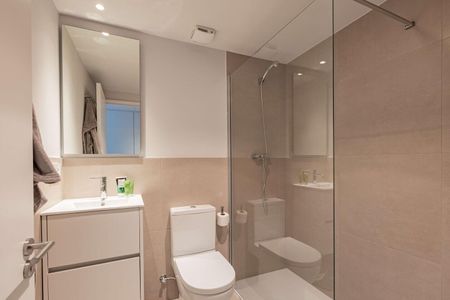 No kitchen, shared bathroom
From 590,4 €/month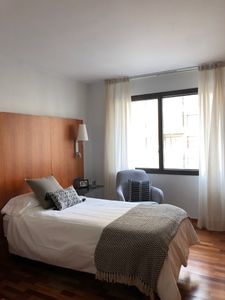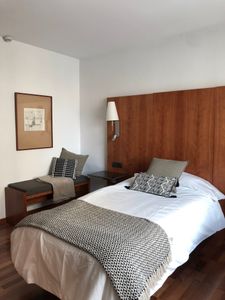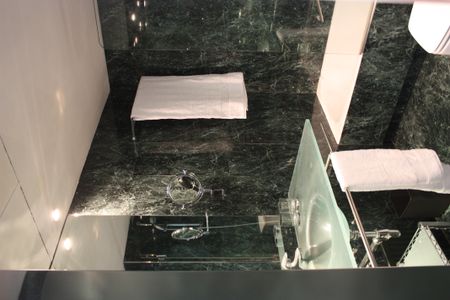 Habitación Individual económica
No kitchen, private bathroom
From 899,1 €/month
What does the price include?
Change of bed linen and towels
---
Reviews
Residencia nueva, habitaciones amplias y muy buen ambiente. Muy recomendable.
Carolina Carballido Vanegas
Este alojamiento me ha resultado realmente moderno con habitaciones y baños bastante amplios. Cocinas de buen tamaño y espacio social. Excel…
view more
Un hotel 4 estrellas reconvertido para estudiantes, así da gusto!!
La estancia ha sido de lujo pero lo mejor es que no hubiera sido tan bueno si no hubiéramos tenido como recepcionista a Karen.
Experiencia de diez en la residencia universitaria. Ubicación excelente en la misma calle de la Universidad de Navarra. El servicio de media…
view more
Habitaciones super modernas con un bonito baño. Buenas instalaciones de aprendizaje en el sótano y cocina bien equipada. Excelente ubicacion…
view more
La experiencia en esta residencia es única ya que la convivencia en muy honesta. La ubicacion es ideal para los estudiantes y cuenta con fac…
view more
Vivo en esta residencia y no puede ser mejor. Instalaciones nuevas y bonitas, buen servicio y buen aspecto. La convivencia es genial y covid…
view more
Excelentes habitaciones, bien iluminadas y de tamaño apropiado. A 5 minutos andando del campus, el personal es muy atento y amable. Sin duda…
view more
Muy buen ambiente y relaciones entre todos. Instalaciones en perfecto estado, buen precio y modernas. Lugar idilico para instalarse y vivir …
view more
---
Where is it?
Calle de Iturrama, 21, 31007 Pamplona, Navarra, España
🔥 Few rooms left!
590,4 € / month
per person
---
You will not be charged yet
Do you want to know more?
Contact a member of our team or schedule a consultancy session
Write to us by WhatsApp
We are online
+34 611 65 71 15
🔥 41 people have contacted today
🔥 Few rooms left!
590,4 € / month
per person
---
You will not be charged yet
---
Do you want to know more?
Contact a member of our team or schedule a consultancy session
Write to us by WhatsApp
We are online
+34 611 65 71 15
🔥 41 people have contacted today