Colegio Mayor San Juan De Ribera
Our Hall of Residence is located in the old Burjassot castle, an emblematic historical building. Its facilities have all the comforts so that students can carry out their studies in the best possible environment. The environment also favors us: we have a garden of 20 thousand square meters. We are a 15-minute walk from the Burjassot campus and 5 minutes from the metro and tram station.
It welcomes girls and boys who study at any of the universities in Valencia and show good study skills. To access the College, one must previously obtain one of the scholarships that are convened annually. 2nd year high school, 1st and 2nd year students can apply.
Our students are on a full board basis, and tuition is paid. We have heating, cleaning service, laundry and ironing, Wi-Fi, TV... They also have their own key and free schedules.
---
What does this property have?
---
Room types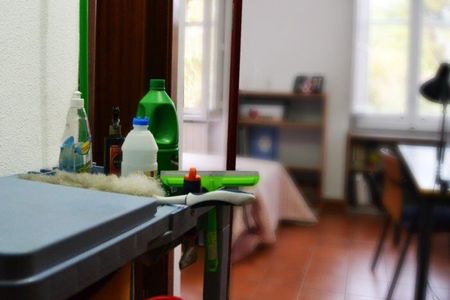 No kitchen, private bathroom
From 600 €/month
What does the price include?
---
---
Where is it?
Plaça de San Juan de Ribera, 6, 46100 Burjassot, Valencia, Spain
Do you want to know more?
Contact a member of our team or schedule a consultancy session
🔥 11 people have contacted today
---
Frequent questions
No hay preguntas frecuentes aún
Reservation conditions
No hay preguntas frecuentes aún
Do you want to know more?
Contact a member of our team or schedule a consultancy session
🔥 11 people have contacted today